If you are a real estate agency large or small than
HOMES and LEGAL have something to offer you
This is not only about providing you with international buyers but also for you to connect with independent sellers
Finding vendors has become more and more difficult as the demand for property in Spain has increased
IF YOU'RE A REAL ESTATE AGENT IN SPAIN THEN YOU MOST LIKELY
YOU WILL BE LOOKING TO LIST MORE PROPERTIES BY
CONNECTING WITH HOMES SELLERS
SO HERE IS WHATS NEW TO HELP YOU
A REAL GAME CHANGER FOR THE REAL ESTATE SECTOR IN SPAIN
If you're a real estate agent in Spain then Homes and Legal Network is definitely something for you!
Right now there is no other marketing platform that brings people together in one place for buying and selling property in Spain.
This platform is unique, exciting, and innovative a real game changer for the property market in Spain.
So let's explain what we do and how we do it
Watch the video and register your agency for a free month's trial
Connect with property sellers and international buyers, in particular in the most active markets, we target online to prospective buyers in the UK, Nederland's, Belgium and across Scandinavia.
You will be taken back by the skill set we have in house to do this, bringing more and more people to join for free with Homes and Legal.
In Spain we approach property sellers asking them to evaluate their property for free using our online tool. This easy to use system will encourage anyone wanting to sell to join in with homes and legal.
As well the online marketing drive being the main focus, Homes and Legal are heard every day on Talk Radio Europe, this particular radio channel is directed at a more affluent demographic of people living in Spain. We have regular live interviews and our sponsor jingles so for sure the listeners know who we are. Other traditional media such as newspaper and street banners are planned for roll out in Spring 2023.
Together the brand awareness is increasing daily and more members are joining in the latest online platform for the property market in Spain.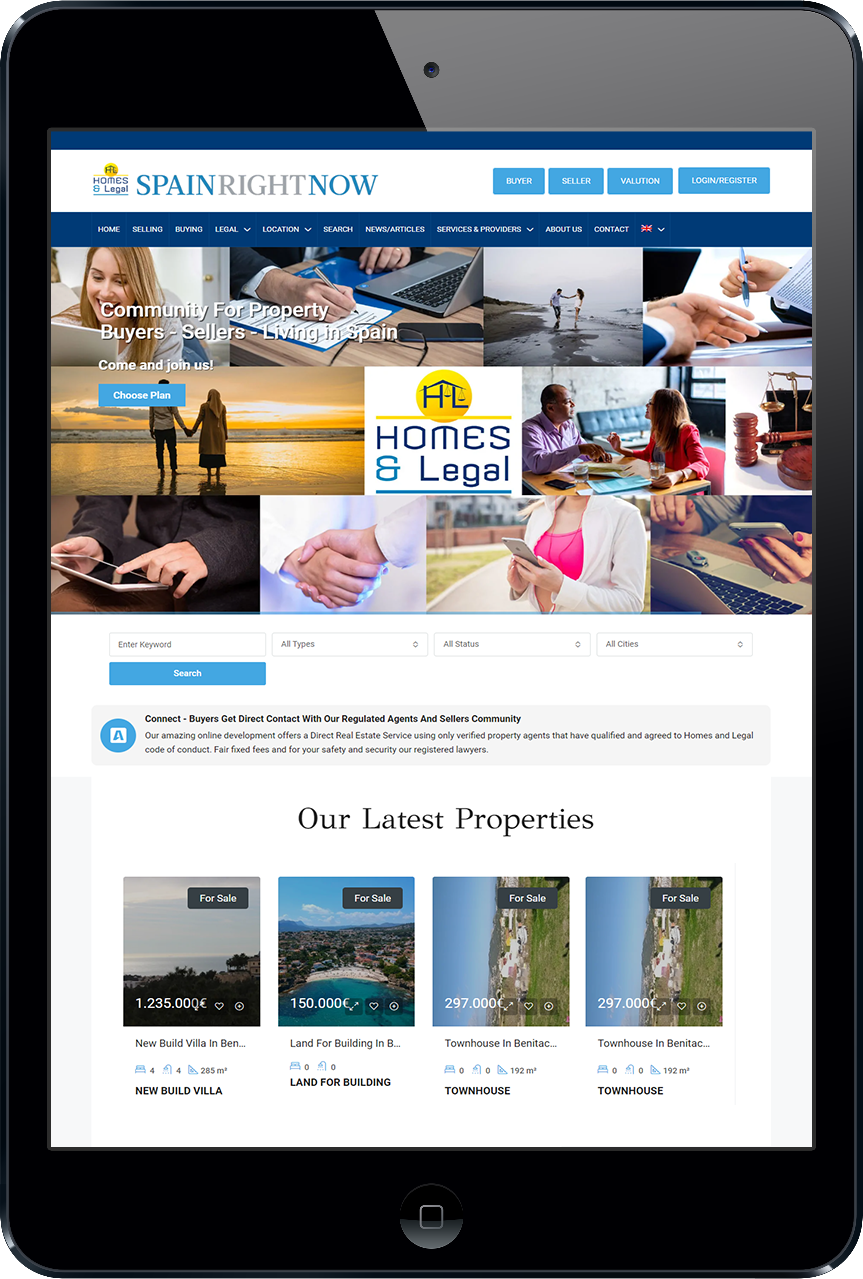 We have a marketing plan from only 49€ per month and right now you can get one month free!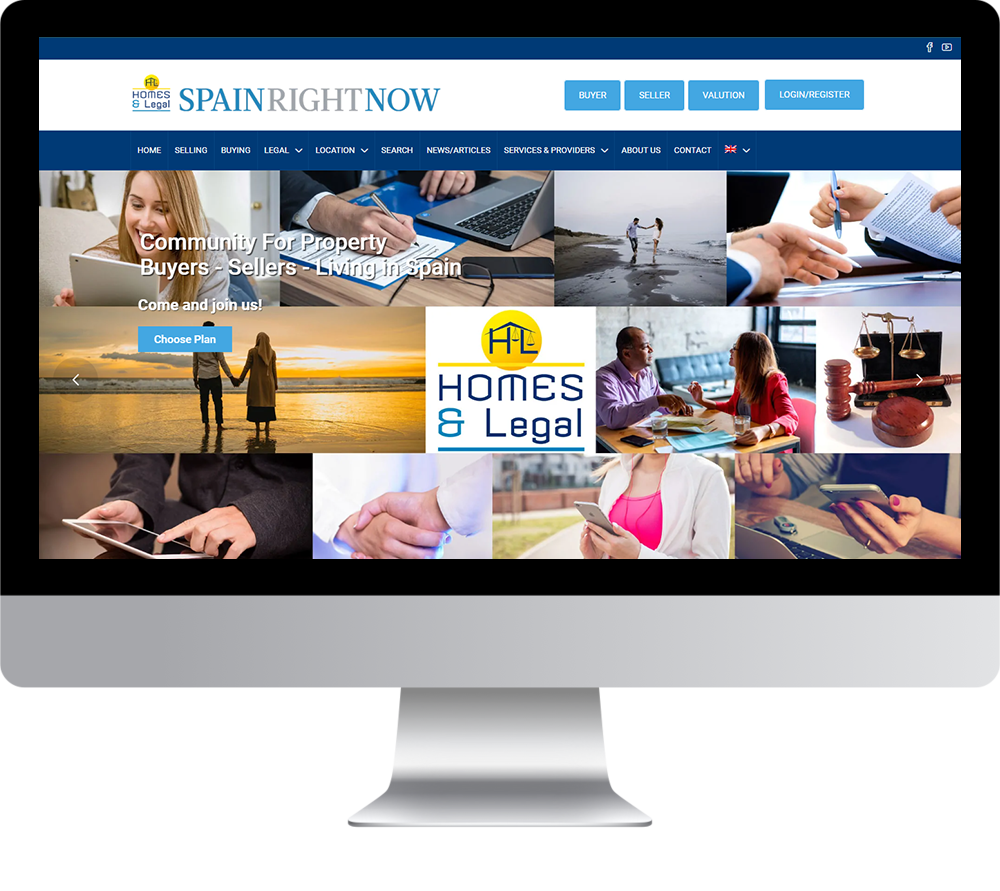 OUR MEMBERS SUBSCRIBE FOR FREE TO JOIN THE SAFE NETWORK HUB
WHICH CONNECTS PROPERTY BUYERS WITH SELLERS AND WHERE REAL ESTATE AGENTS CONNECT DIRECTLY WITH PROPERTY OWNERS
ITS ALL IN ONE PLACE JUST A CLICK AWAY FOR EVERYONE TO CONNECT ON THE WEB OR BY AN APP ON THIER PHONE
BEING A MEMBER WITH HOMES AND LEGAL ALLOWS PEOPLE TO TALK DIRECTLY WITH AGENTS IN SPAIN WITHIN THE NETWORK
ASKING QUESTIONS – SEARCH FOR PROPERTY – LIST A PROPERTY WATCH A VIDEO OR A LIVE OPEN HOUSE EVENT
THERE ARE SO MANY BENEFITS FOR YOUR AGENCY TO CONNECT WITHIN THE WORLD OF HOMES AND LEGAL NETWORK HUB